Environmental impact and Certifications
We do everything we can to limit the impact our trucks and warehouses have on the environment.
At least 80% of our 2,000-strong fleet meet the latest environmental and safety standards, and we're looking to improve all the time.
Over recent years we've installed robust environmental policies that aim to cut our pollution levels, improve waste recycling across the business, and pioneer the use of green consumables and spare parts in our vehicles. We use intermodal freight transport routes where we can to reduce our carbon footprint, making our delivery routes quicker and more efficient at the same time.
Click here to download our QHSE Policy. 
---
The Codognotto Group obtained the ISO 28000 Certification on Supply Chain Security.
The ISO 28000, a certifiable international standard, defines the requirements for the implementation of a safety management system along the supply chain (Supply Chain Security). The standard provides guidance on the management of critical issues and potential threats at all stages of the supply chain such as fraud and piracy and counterfeiting.
The awarding of the certification represents a success for our Group, acknowledging our efforts in: 
managing security as a process and adopt a risk management approach;
be protected from risky economic and image situations;
integrating a security system with other aspects of the organization;
ensuring compliance with large customer security policies;
strengthening the relationship of trust with stakeholders;
increasing reliability, reducing risks relating to the Supply Chain.
Click here to download our ISO 28000 Certification .
---
We've had so much success reducing our environmental impact that we've been awarded a Certificate of Excellence by our External Certification Body, to recognise that Codognotto's quality, environment and safety standards meet the requirements of UNI EN ISO 9001:2015, UNI EN ISO 14001:2015, UNI EN ISO 45001:2018. The certificates demonstrates compliance with all European regulations.
---
Click on the links below to see our industry certifications.
---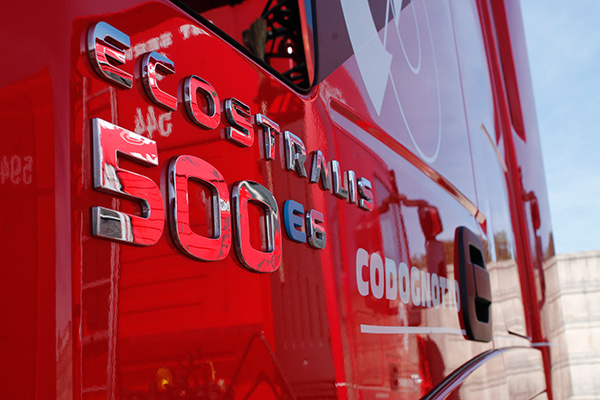 We make the choice to constantly renew and update our fleet, making them greener and safer every time, all while continuously investing in the latest technologies to help optimise our transport services. We fitted most of our trucks with the latest GPS systems to cut route times and reduce unused trailer space, for example, helping us to deliver more cargo quickly and securely.
---
Our new headquarters, besides needing to look great, has been designed with the latest solar technologies to reduce the building's thermal and energy impact.