About our Company - our Mission
The Codognotto Group takes care of integrated logistics management, road transport and sea/air transport services for leading companies all over the world.
Our goal is to transport your goods safely, reliably and on time.
We've grown from an Italian family-owned transport provider to a global third party logistics supplier with nearly 2,000 vehicles and a presence in the EU, the UAE, India, Singapore.
We want to make the transportation process more efficient and your business more competitive as a result. So while we provide on-the-ground operations support, we also use the latest techniques to slash delivery times and simplify the entire process. Our consultants look to optimise the production chain at every stage, streamlining where needed and innovating where appropriate, allowing us to respond quickly and practically to challenges as they arise.
We aim for complete cooperation with our customers. We ensure all of our clients are in touch with a personal agent in their territory every day – someone who understands your needs more instinctively than someone in a remote office.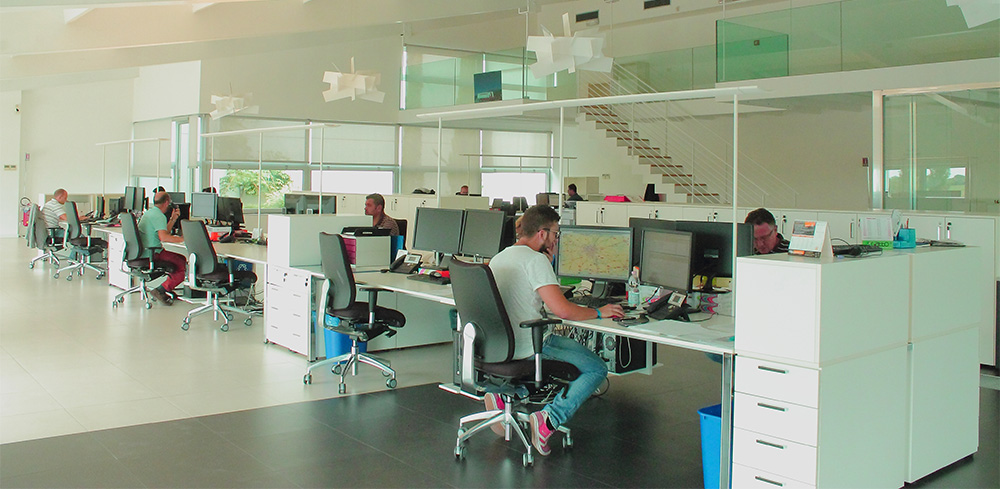 Besides managing and delivering loads ourselves, we've also built a network of trusted partnerships around the world to support us. Our turnover of cargo ensures a monthly mileage for our partnered transport companies, who receive assurance of payments, customised payment terms, fuel cards and other benefits. We only partner with the best and most skilled teams to distribute our loads in each area.
Our products include in-house services, warehouse services, insurance services and all aspects of transportation and logistics, including raw materials transportation, bottom line management, warehousing and distribution, freight transportation and international groupage and forwarding, as well the administration and management of the necessary paperwork.
Are you looking for a career in logistics or a rewarding partnership opportunity with the Codognotto Group?
Find out more about becoming a partner or working with us.